OpenTopoMap integration in V4.11
November 19, 2019
OpenTopoMap is a free, topographic map, and it is now integrated into Flight Plan for DJI, v4.11. If you are flying in areas with elevation changes this map can help you plan and verify missions. The map displays detailed city, road, and building information and includes coloured elevation data and contour lines. A contour line is a line connecting places of equal elevation. OpenTopoMap displays contour lines showing elevation changes of 10 meters.
Flight Plan is currently using the free OpenTopoMap server which limits the number of map tiles you can download in a specific period of time. For optimal use pan/zoom around using one of the existing base maps then switch to the topographic map to see elevation data for a particular location.
OpenTopoMap is generated from the OpenStreetMap and SRTM elevation data . The card style is based on the official maps and relies on good readability through high contrast and well-balanced signatures. OpenTopoMap is licensed under CC-BY-SA . For details and a full map legend visit the opentopmap page, linked below.
© OpenStreetMap-Mitwirkende,
SRTM
| Kartendarstellung: © OpenTopoMap (CC-BY-SA)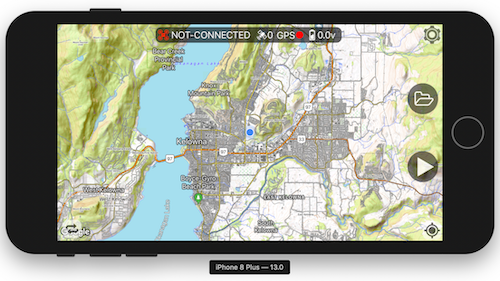 Flight Plan for DJI: http://flightplan.beyondthecube.ca/
OpenTopoMap: https://opentopomap.org/
App Store: https://apps.apple.com/us/app/dji-phantom-flight-3/id1076425143?ls=1
Comments